L'europeo magazine tasks HYPE with creating a seamless online purchasing and reading experience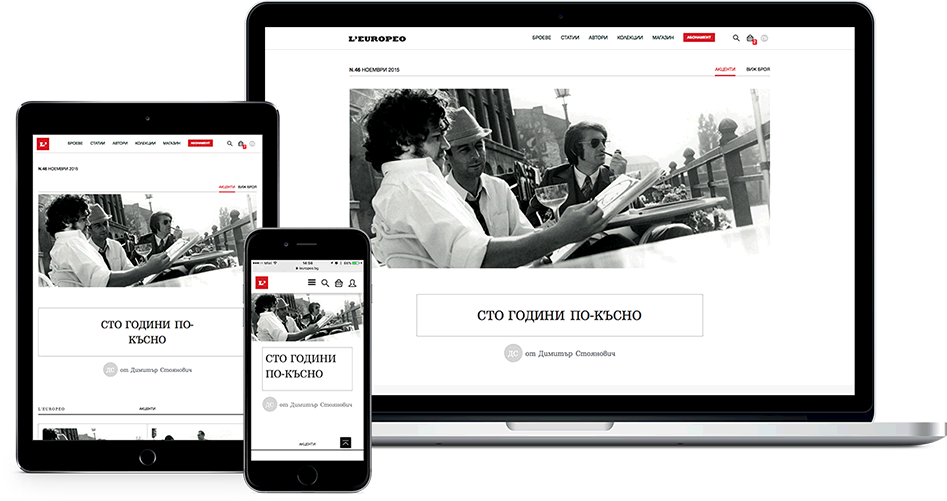 Client
L'Europeo is a magazine that is described as independent, secular-oriented and liberal, and the most authoritative in its genre. It combined news, politics, arts, true crime stories and the world of entertainment. The magazine was established in 1945 as a prominent Italian weekly news magazine and since its first publication in Bulgaria, L'Europeo has released more than 50 issues covering various topics from the Woodstock festival in 68, to Pop Music and Porn.
Challenge
L'Europeo realized that in order to keep up with their readers, they needed to follow the trend of digitization and transfer their magazine online. The team behind the magazine wanted to create an online reading platform that is able to offer an excellent reading experience and at the same time allow them to expand their business model through a more flexible purchasing experience.
Solution
We created an online reading platform that caters to the needs of its users by giving them an excellent reading experience. At the same time, the platform expands L`Europeo's business model by serving as the vehicle for offering promotional content (such as unpublished articles and amazing interviews with famous people), allowing the purchase of individual articles, and delivering luxurious visual ads to promote the magazine's advertisers. All this was wrapped in the authentic look and feel that adheres to the classiness and values that the brand is associated with.
Discovery
Before starting the work on L'Europeo's online platform, we went through a strategy phase of the project by researching and answering the most important business questions, like "What are the key goals of the site?" and "How we will measure the success of this product?". We then continued by conducting a thorough competitive analysis as we wanted to get a deeper understanding of the industry by looking at what similar magazines are doing for their online presence.
Concept and Prototyping
The most important aspect of an e-commerce reading platform for a magazine is the overall user experience of a magazine reader. People must be able to navigate easily in the website and find what they are searching for. Based on the goals we defined in the Discovery phase we developed a concept and a responsive prototype which helped us to visualize how the website will help customers achieve their goals. The main purpose of the L'Europeo online platform is to sell different packs of issues and articles, so we made sure all important call-to-actions (like "Buy Now") are prominently placed on all key places.
Another major goal was to make an easy and clean check-out process, so we relied on e-commerce best practices and we split the check-out in 3 simple steps: 1. Order Preview, 2. Personal Details, and 3. Payment Method and Details.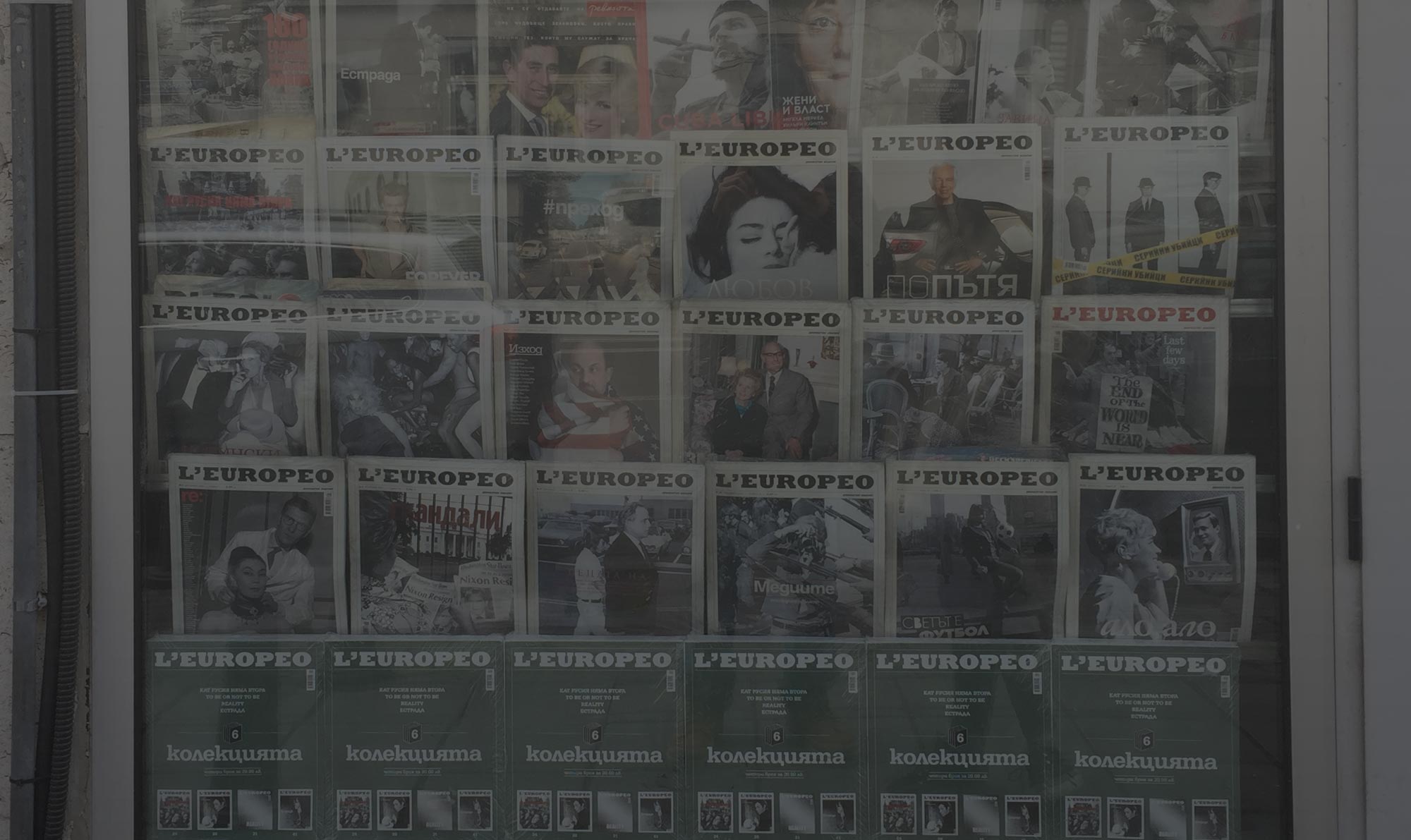 Responsive Web App
After we have finalized the prototype, we had to transfer L'Europeo's classy look into the platform. Our goal was to create an immersive reading experience, which is very close to the original print version of the magazine. Our design team was really excited by the challenge to reimagine the elements of the print magazine as UI elements for a responsive web platform. This resulted in an outstanding visual collaboration and feedback from a wide range of people, both inside and outside of our and L'europeo's teams. We focused on perfecting the reading experience of an article (the core of the platform), on smartphones, tablets and several laptops and desktops, which resulted in a big variety of screen resolutions to consider.