Unlock Your SaaS True Potential with Data-Driven UX Design
We help modern SaaS companies boost customer engagement, and increase the overall value of your product, through data-driven UX design methodology.
Reach the true potential of your SaaS product
In today's world a visually-pleasing interface isn't enough. We go beyond appearances and employ research-based methodologies to help you build a usable platform that delivers your product's value more effectively and delights your customers.
Delight your customers and improve their satisfaction
Put an end to piling user complaints by showing your customers they've landed in the right place. We have a proven track record in building experiences that demonstrate your product's value fast and get customers what they want with no extra fuss. That's how you improve NPS, positive customer reviews, …… and stay ahead of your competition!
Scale with UI that doesn't feel like an afterthought
Your SaaS product platform shouldn't struggle to catch up with your business vision. Customers stick around for intuitive interfaces that reflect the best your company has to offer. Our team can build a consistent Design System that your SaaS platform needed all along – modern, functional, and scalable
Fill in the design pieces you're missing in-house
When it comes to great SaaS user experience your business needs niche expert knowledge that's challenging for the usual design team. Complex workflows, user research, system integrations, multiple data visualizations – we can step in and add all the missing solutions to your creative force as a friendly extension.
Decrease the drop-off rates in your product
We develop a behavior study and eliminate breakpoints in your SaaS product platform. By knowing what motivates your customers to make a decision we build an uninterrupted experience that shows the value of your product in a matter of seconds. This makes your customers stick with you month after month.
Elevate Your SaaS to New Heights. Fast and Straightforward with Our Agile Process.
We employ a fine mix of industry-standard techniques and our unique expertise from a wide range of successful SaaS products and clients. By maintaining a flexible custom-tailored approach our team of expert UI/UX designers solves complex SaaS challenges so you can get maximum ROI for your business.
The User – review existing user feedback
The Brand – stakeholder interviews
The SaaS Product – UX and UI audit
Every SaaS product works in its own specific way and yours makes no exception. Our approach is tailored to your business goals and your customers' definition for "great user experience".
Not understanding a thing about a project from the get go is our favorite part. That means we get to challenge the existing framework and create a design system that leaves no stone unturned.
Surveys
Usability testing with Focus groups
User Personas
Information Architecture
User Flows
User Journey Maps
The secret to the success of your SaaS product is a simple yet powerful experience that eliminates distractions, communicates value clearly, and gets the job done.
And the way to do that is with expert research and data collection on what drives, motivates, and engages your customers the best.
High-quality UI design for SaaS products
Interactive prototype
Design System
Handover to developers
We do the heavy lifting in dynamic sprints and keep an open line of communication before and after each iteration to provide a fast turnaround time.
Our team designs all visual components into a scalable design system library that will keep your SaaS product's UX and UI relevant as you grow.
QA the implemented designs
Gather user feedback
Get insights from analytics
Propose improvements & next steps
In our line of work, we never stop learning. To make sure you offer the best user experience to your customers, we perform meticulous tests before and after publishing any updates.
Based on the insights we can plan our next move confidently.
"I was pleasantly surprised by the team spirit and enthusiasm on every meeting we had with the designers at HYPE. All decisions were taken in a swift manner and everyone`s opinion was taken into account. HYPE is a client and solution-oriented agency where every member of the team tries to help their customers and partners. Their team of designers provided a resolution to any challenges or issues that came their way."

Mario Berberyan
Project Management Officer at Melon
Why go with an external UX UI consultancy instead of internal designers?
Because of the ever-growing skill set surrounding UX design, it has become a profession that is simply too big to incorporate into most companies when it is done right. That is why big companies rather establish a long-term UX expert partner relationship than build and nurture a new department from scratch.
We provide a pool of experts which are highly motivated in creating great work by bringing value to your customers. They all bring their latest experiences from other projects to your specific case.
Availability and scalability
Good agile and lean methods require having a designer working in all loops of iterations. Our external team can expand both in bandwidth and even add in more expertise.
Welcoming an external perception that is not influenced by internal politics and an outside-in instead of of inside-out view.
Ask anyone and you'll hear a lot that hiring and maintaining a top-notch design team is a highly costly endeavour for any company, both big and small.
In comparismen to internal designers, or remote design team costs less and delivers more.
"I was pleasantly surprised by the team spirit and enthusiasm on every meeting we had with the designers at HYPE. All decisions were taken in a swift manner and everyone`s opinion was taken into account. HYPE is a client and solution-oriented agency where every member of the team tries to help their customers and partners. Their team of designers provided a resolution to any challenges or issues that came their way."

Valentin Dimitrov
CEO & Founder, Credefi
You are a product owner of SaaS products and you want to improve the UX but don't have the resource or the know-how in house.
Your SaaS just got funding
Your SaaS just got funding and now you need to acquire more customers but at the same time make sure they stick.
You are a startup and you want to make sure your SaaS has the best possible UX right from the start.
…. If any of the above fits you, then we can help.
Collaboration that fits your organization's needs
We can help you with two different models of engagement:
Project based
Fixed scope of the project with start and end dates
Agile Extension
We integrate seamlessly with your existing team and sprints to increase their UX and UI capabilities.
We've done this many times. And we've got the figures to back it up.
increase in active monthly users
increase in Net Promoter Score (NPS)
return on every $1 spend on UX design improvements
Our clients are now industry examples for great UX
We've improved the UX and UI of various SaaS products for small, medium, and large businesses in a number of industries around the world. It's safe to say, no challenge has been unsolved.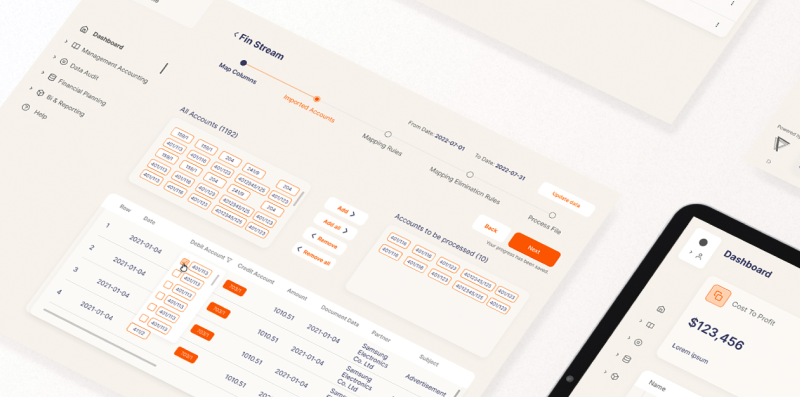 Our team of designers are highly experienced and motivated professionals who are always up for new challenges. We have more than 15 years of experience improving UX and UI for all kinds of SaaS products for small, medium and large businesses from various industries, so rest assured that we know what we are doing.

George Balinov
Head of Design & Creative
Samuil Slavchev
Product UX UI Designer

Teodora Gigova
Product UX UI Designer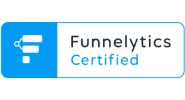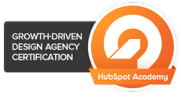 Frequently Asked Questions
Is external UX and UI help an option at all?
Many of our clients didn't have a clue they could rely on an external UX and UI design team. But after working with us they experienced the advantages of hiring resources outside the company. Most importantly – the results we delivered to their business exceeded all expectations.
Why hire an external expert? Improving the UI and UX can be done internally using our company's resources.
Spending months and years to develop a SaaS product blindfolds your team. Hiring an external team can bring you valuable fresh perspective on your product.
There's simply a lot of product related information for an external agency to take in during the discovery process
The discovery process is a core part of our workflow. Our team specializes in research and analysis, so we can understand even the most complex SaaS products.
We don't have a process to collect user feedback for our SaaS product
User feedback is crucial for focusing on the right problems to solve for your customers. We will help you establish the right ways to gather and analyze feedback from your customers.
"It was a pleasure working with real professionals in their field! Working closely with the designers at HYPE we were able to design functional concepts for modern SaaS products with outstanding look and feel and overall experience. Their fast and professional service was very impressive for me and my team. Anyone considering their services won't regret it!"

Kiril Kyutov
Project Manager & Senior iOS Developer, Melon
Your SaaS is About to Get a Big Boost
Schedule your 30-minute consultation, so we can learn more about each other and determine if we are a good fit.
No strings attached, just an honest chat to see if we can help.