Conversion-focused redesign for one of the leading Salesforce project management apps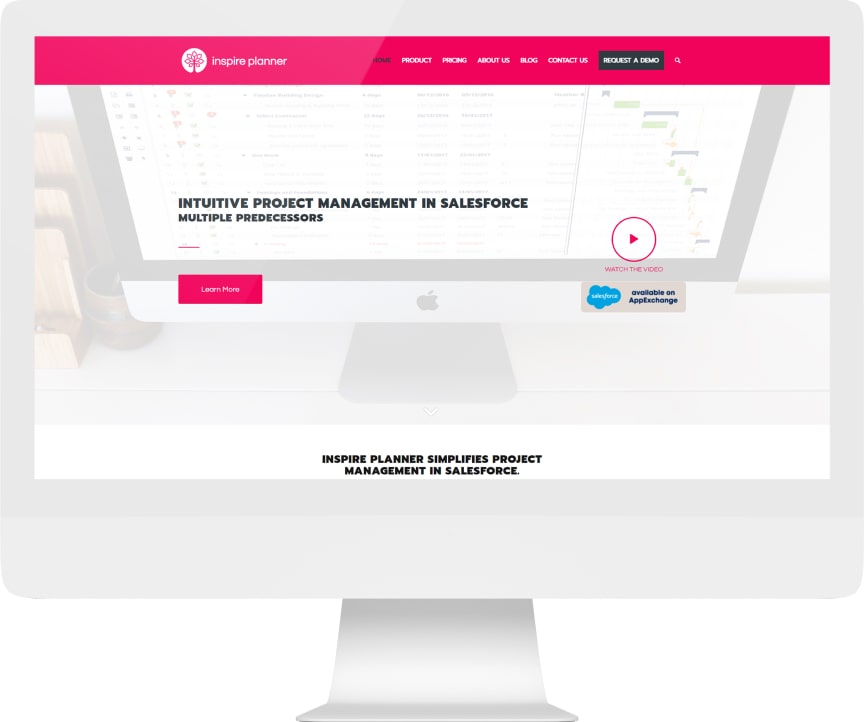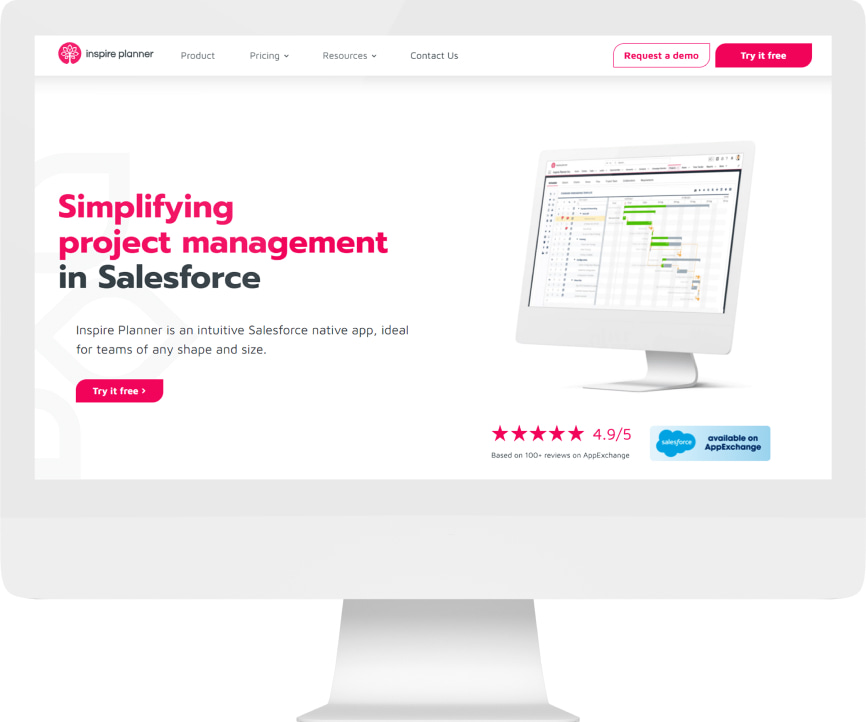 Client
Inspire Planner is an intuitive Salesforce native app, ideal for teams of any shape and size.
Challenge
The Inspire Planner team was struggling with their existing website. It was outdated and didn't allow for any updates or improvements.
Solution
We used Growth-driven Design methodology to completely redesign the Inspire Planner website.
Website Discovery & Prototyping
Our main goal with the redesign was to improve the overall conversion on the website. We applied our best practices in structuring the content and layout on all the key pages.
Deliverables:
Mapping the current structure and suggesting improvements in a Site Map
Lo-fi (wireframe) clickable prototype
Hi-fi clickable prototype of the final design

Website Design
Used the existing website as a foundation
Applied conversion optimization tactics for layout, content and call-to-actions (CTAs)
Introduced the new visual branding in the website design