Have you ever been surprised how a project, which you expect to be "quick and small", turns somehow into something big? A time consuming challenge that unexpectedly swallows
your time and goes on for months, because the go-live date is always postponed by some "minor" tasks that promise to be the last?
The truth is, website redesign projects are (almost) always underestimated in terms of the efforts and time required to complete.
The question is how can you, as a client, set yourself up for success and make sure that you:
Have a realistic idea of how much time it will take you to oversee the redesign project
Know what resources, information and content you'll be required to deliver
Ensure the agency you work with have the necessary systems and processes in place to keep the project on track
Best case scenario, you've evaluated your web agency properly and have a good
partner in place that is asking the questions above in advance, giving you a breakdown of your responsibilities during the redesign project.
Take it one step further, they're also sending you constant reminders of what's required of you, because let's face it – you're not doing website redesigns on a daily basis and
have a ton of other responsibilities to take care of.
Still, it would be best if you have a high-level understanding of the contingencies that can be put in place to ensure that delays will be brought to a minimum.
Here are a few tips that will help you nail your next web design project on time (and on budget).
1.Don't jump right into it. Do some planning first!
The start of a website redesign project is always exciting, especially if you're part of the business teams and you're looking forward to polishing one of the most potent sales
weapons in your arsenal.
However, the hype (pun intended) around it can cause you some big overhead. Take a deep breath and plan for the following before starting the actual work:

Book the time of team members in advance
B2B websites can have a number of goals and purposes (Lead Gen, Employer Branding, Post-sales support, etc..) and you need to make sure that your new website will be build with
each of them in mind.
Make sure to include the team members that are responsible for each goal in the initial workshops to capture as much insight as possible. Involving them in the project early on
will also help you with delegating the responsibility of content creation from the beginning and getting some commitments on that front.
Do an inventory of your existing content
Your website content (website copy, images, graphics, icons, etc..) is and always will be one of the biggest obstacles when launching a new website. Doing an inventory and
preparing a single document to hold it is a good idea, so you can see which parts can be reused later on and what new pieces of content should be created.
An extra benefit is that your agency will be able to use real content in their design prototypes, minimizing the risk of making design changes at the final stages of the
project.
*Note that the idea of the document is to be constantly updated during the whole project and keep content ideas in a single place.
Think about which tools should be integrated with your website
Think about your current technical infrastructure and make sure to note any third-party integrations that will be required for your new website. Whether you are integrating a
CRM, Marketing Automation/Mailing tool or just a Single Sign On redirect to an intranet portal, you have to be aware of this functionality requirement prior to the project
start.
Share all available resources
Branding resources such as brand guidelines and styleguides should be send in advance. Also make sure that you provide your agency with access to your analytic tools, to make
sure their design decisions are dictated by data and not just best practices.
2. Collaboration and feedback
The proper collaboration and feedback between both sides is the key factor for completing your redesign project successfully. Plus, having a healthy flow of communication can
increase the productivity and creativity of both parties. Make sure that you have the following covered before the kick-off:

There is a dedicated Project or Account Manager
A dedicated person that is in charge of soliciting stakeholders' feedback and bringing them on board, as well as scheduling meetings, organizing to-do's, milestones and other
administrative tasks. Without such a person, responsibilities are being spread ad-hoc throughout the project and tasks are always left behind.
Time for client feedback is accounted for in the Project Plan
To do so, your agency should have enough experience that will allow for a detailed breakdown of the plan into phases, milestones and deliverables. They should be able to assign
a date for each round of work they will deliver for approval/revision till the end of the project, and account for your feedback after each of those rounds.
Weekly Status Update Meetings
Having pre-scheduled weekly status updates ensure that both teams are on the same page and aware of the progress of the project. The main agenda of weekly meetings should be to
(1) review the general progress and discuss any possible setbacks and (2) review the deliverable for the week (Wireframe, Design, etc..).
*Note that although there are tools that will capture your feedback very efficiently(see below), offering feedback on calls is invaluable as it sparks discussions that generate
great ideas.
3. Ensure that your agency has the right tool stack
Remember that meeting which should have been an email? Using technology to organize the collaboration between you and your agency saves time and ensures maximum efficiency. It
will help you avoid a lot of unnecessary meetings, e-mails and discussions.
Best case scenario, you should have access to the following tools:
Project Management Tool
Having access to a live overview of the project progress and what the next steps are can help you plan your time accordingly. In addition, project management tools also help
centralize the communication during the project – comments, attachments, deadlines and assigning people to tasks are a few of the functionalities that help improve the flow of
communication. At HYPE, we're big fans of Teamwork, but there are plenty of other solutions on the market which can do the
trick.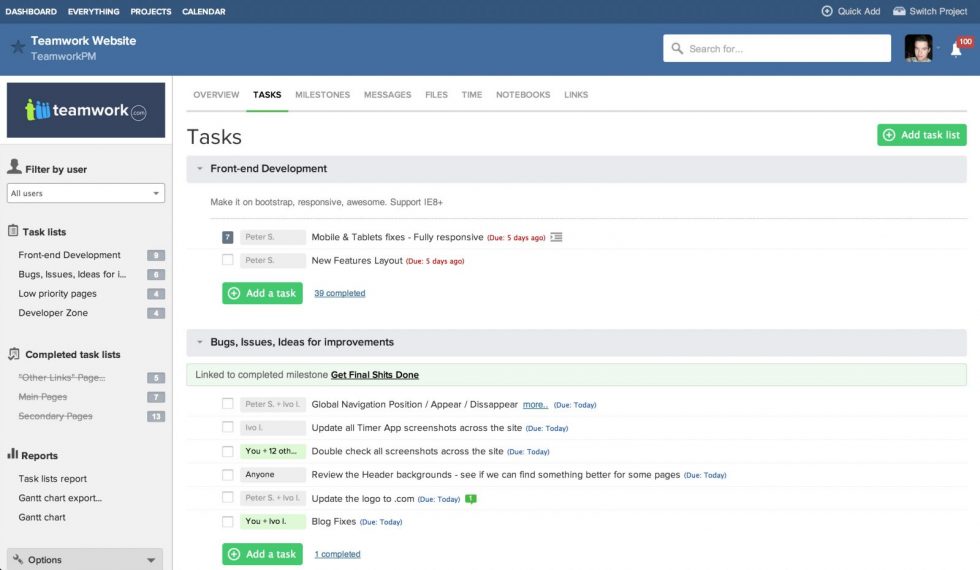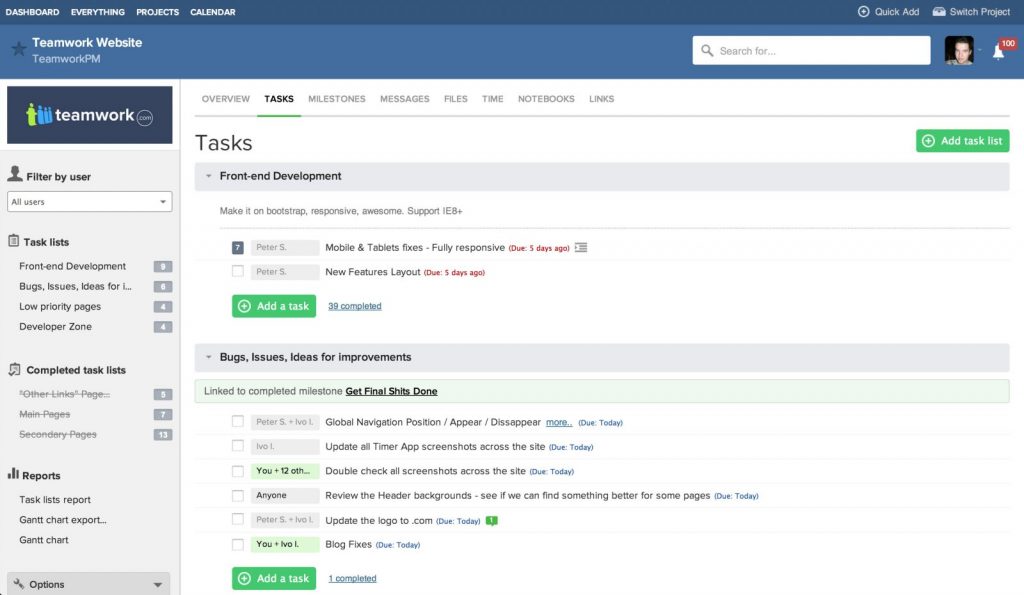 Prototyping & Design Tools
If you've gone through a redesign before, you know that it's hard to achieve the desired look and feel of the website from the first try. Designs always go through a few
iterations and a lot of comments and ideas are being discussed during the Wireframing and Visual Design phases.
Prototyping tools can help you ensure that your feedback won't be lost during the iterations you go through with the web design team, and allow you to leave feedback on
specific elements of the design, shortening the time it takes to go over a detail explanation.
As an extra bonus, you can use the prototypes to test the design of your new website without having written a single line of code. We use UXPin for wireframing and prototyping at HYPE, but other solutions such as Invision, Just In Mind and Marvel are also a good choice.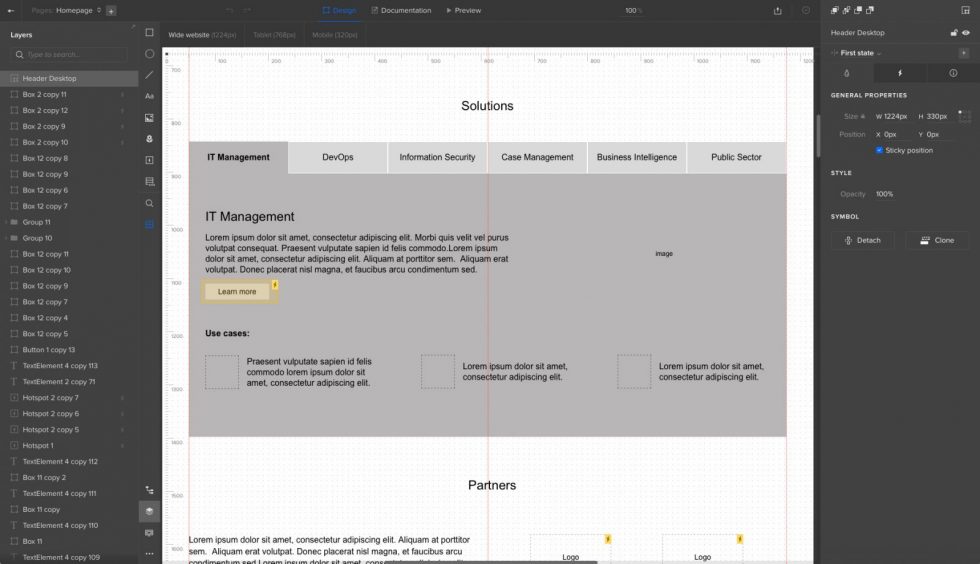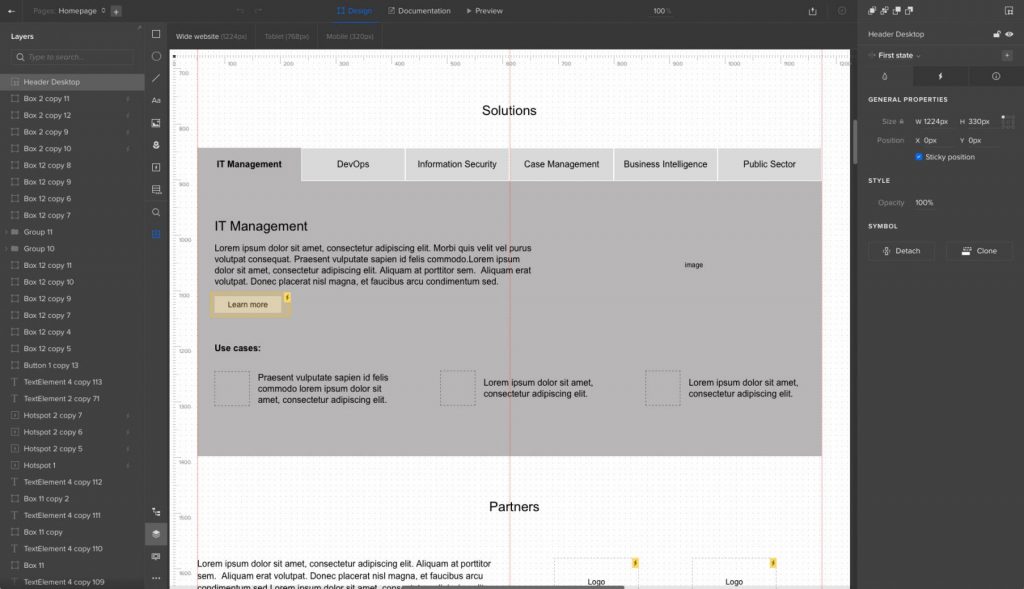 4. Have a clear strategy for the website
You probably have a clear idea of what you expect from your new website and are already thinking about how it should be structured. However, when you're designing a website
that is meant for B2B visitors with complex customer journeys, it's best to take a step back and think it through.
Having an idea of the high level needs and challenges of your buyers is a good start, but you should also think about how your website fits into their overall journey and where
it can make a difference (and a positive impact). Make sure that you:
Create Website Persona(s)
Who are the people that are coming to your website? How did they get there? What are they looking for? Website personas are fictional representation of the type of visitors
that come to your website such as potential buyers, potential employees, customers, etc..
They all have different informational needs the website should address. Try to get into the shoes of your visitors and define their top needs, challenges, questions and how you
can address each of them with a relevant piece of content and / or functionality.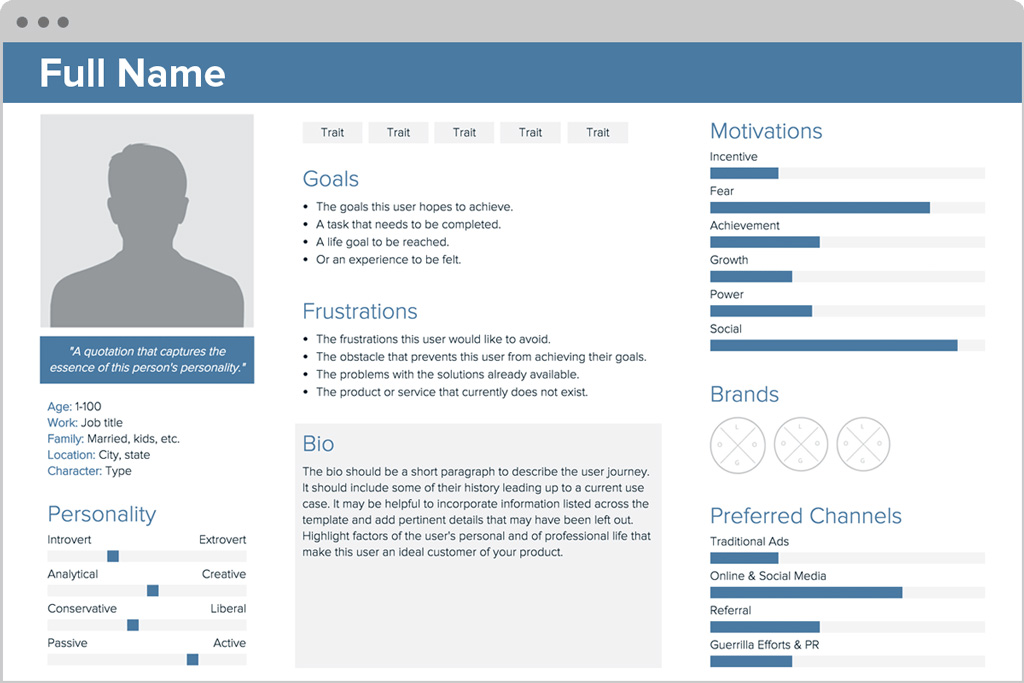 Customer Journey Exercices
Website personas will give you an outline of the types of people coming to your website and their intention, but you'll have to go deeper than that. B2B customers go through a
number of different stages in their customer journey and you need to understand the questions they have in each to discover the opportunities that the website holds to answer
those questions.
Make a mindmap for each persona that starts from the earliest stage of their evaluation (Awareness) and goes to the final stage of their journey (Post-purchase). Map out
specific ideas on how to delight them at each stage.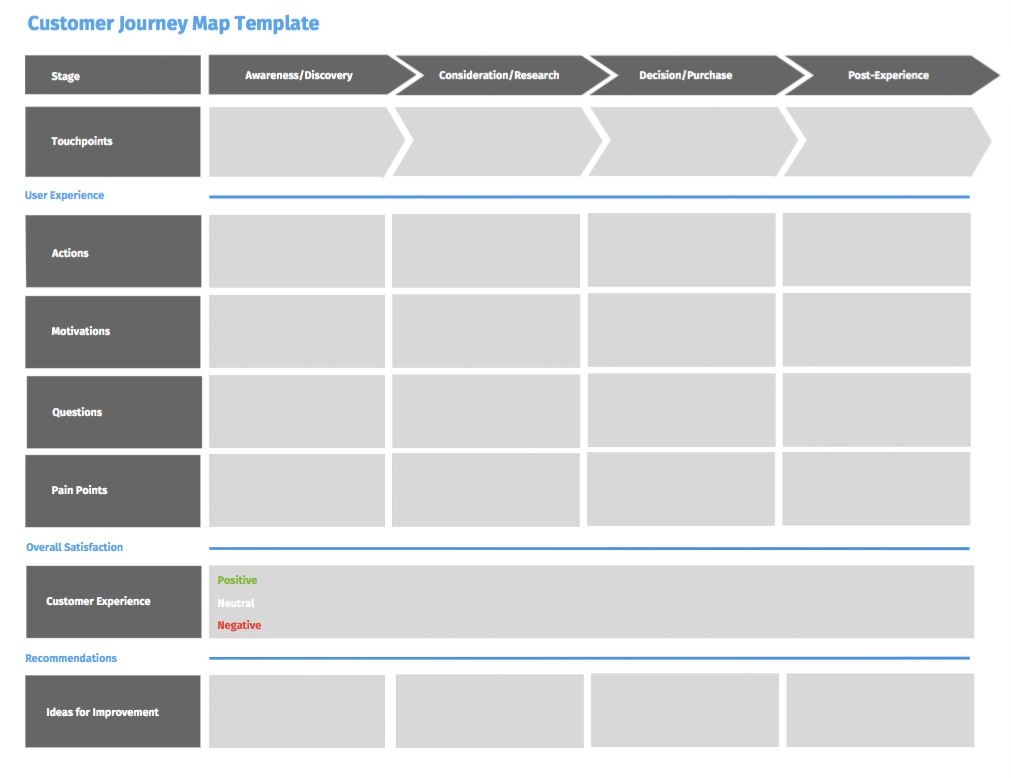 Conclusion
Often companies underestimate the efforts that should be invested during a website redesign project. Most people believe that if they hire and pay an agency to build their
website, the agency will do all the work instead of them.
I'm not arguing that this is not possible, but if you really want to create an engaging website that will help you achieve your marketing objectives, you should be closely
involved throughout the whole build-up. If you come prepared and have the proper expectations about your role in the project, you'll achieve greater results and make your life
easier during the whole process.