Conversion-increasing overhaul for semantic technology company Ontotext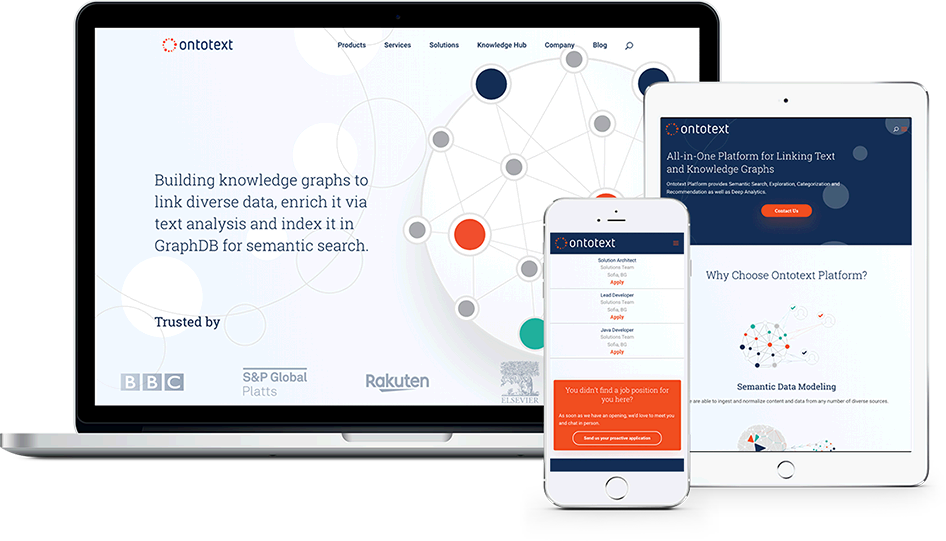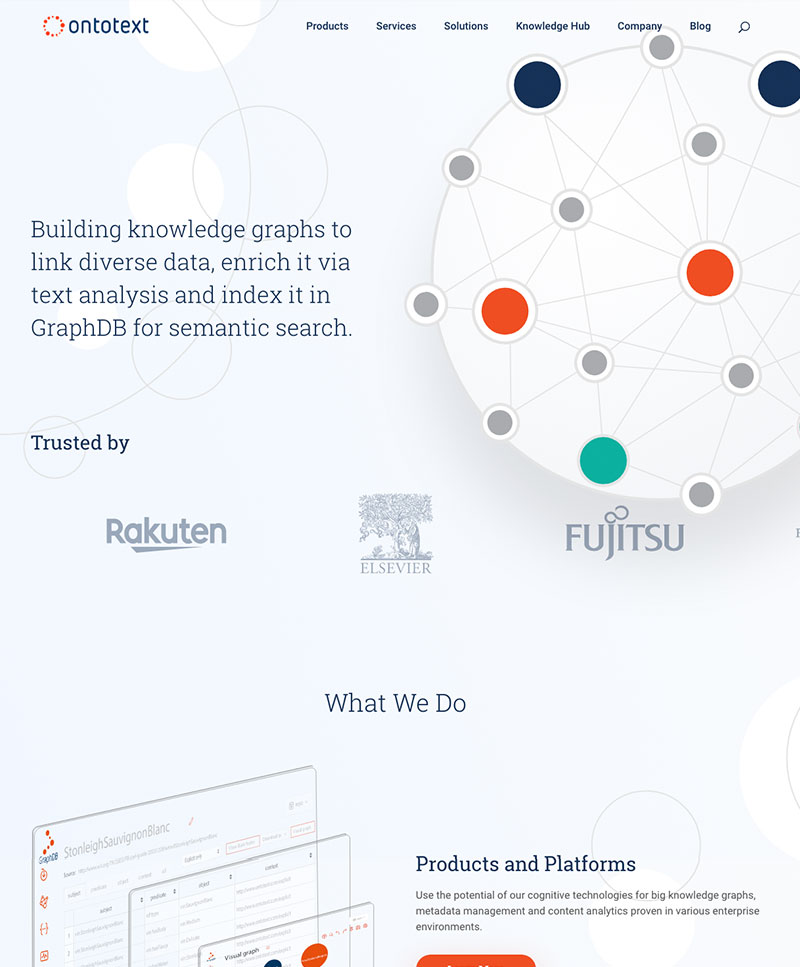 Client
Ontotext is a semantic technology company that aims to put enterprises back in control of their knowledge assets and to help them run, grow and evolve their business efficiently. Some of their clients are BBC, Financial Times and Fujitsu.
Challenge
Although their current website was performing well, Ontotext approached our team with the need of a complete redesign and rebuild. The main reason was to improve the overall performance of the site, and further improve the overall conversion.
Solution
In order to meet Ontotext's needs and goals, again we relied on the Growth-Driven Design (GDD) approch. We built and optimized the performance of the website based on the data gathered from website visitors. In doing so, we managed to create a launchpad website that was focused entirely on conversion and lead generation. After a fast launch in only 2 months, we are now in the phase of continuous improvements and optimizations.
Discovery & Prototyping
Since the project timeline was really tight, we relied on a Growth-Driven Design process. We managed to launch an initial version of the website in about 2 months, and spent about 1 more month polishing and improving.
Deliverables:
Mapping the current structure and suggesting improvements in a Site Map
Lo-fi (wireframe) clickable prototype with 2 rounds of revisions
Hi-fi clickable prototype of the final design with 2 rounds of revisions

Website Design
Used the existing website as a foundation
Applied conversion optimization tactics for layout, content and call-to-actions (CTAs)
Implementation of multi-step forms for higher conversion
Introduced the new visual branding in the website design