HYPE builds a web based solution for more efficient cargo delivery for american transportation company Maina Corp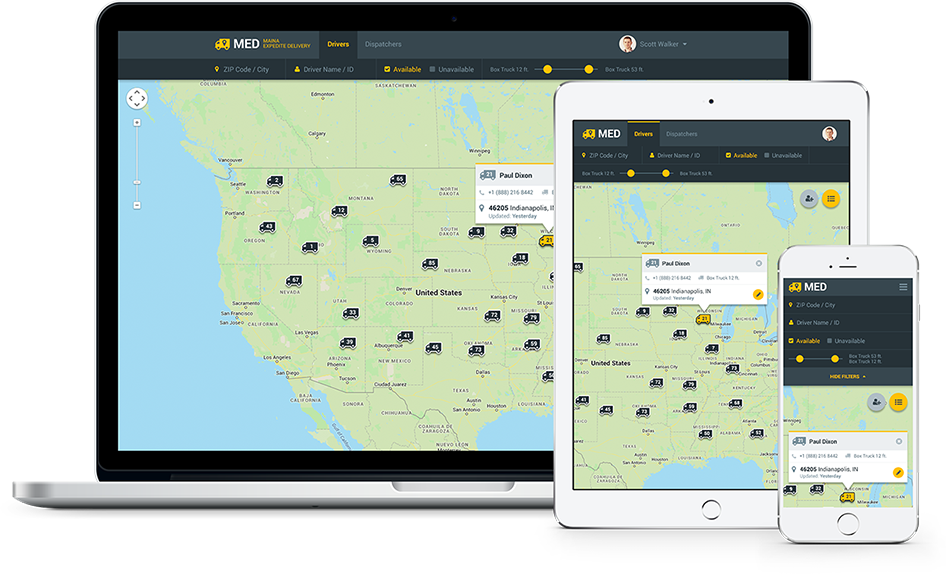 Client
Maina Expedite Delivery Corp (MED) is an american cargo transportation company, which is operating in USA and in some parts of Canada.
Challenge
The growth of the company required an adequate system where MED's dispatchers can track all cargos, orders and vehicles from the load all the way to delivery. The client wanted to significantly improve its efficiency in a world, where bidding and the time to respond to a bid is crucial.
Solution
We have created a responsive web-based solution to monitor the exact location of each vehicle in real time. This allowed the MED's dispatchers to respond quickly to all bids and to track the delivery progress of each order . As drivers are also using the system, we've concentrated on the mobile version of the platform, in order to be flexible and give the possibility to the drivers to check any order details and update any information in an order in case of changes.
Discovery
The main problem with which the client came to us was that they couldn't track the progress of the orders they are servicing. The main idea for the platform was to give the client a complete overview of their orders and the ability to track them in real time. After we did some research for the best solutions we created several prototypes to validate our ideas in front of the client the system users.
Concept & Prototyping
The main problem of MED was that they weren't able to track all orders in a single place. We've started by prototyping an overview page where the dispatchers are able to see all active or already delivered orders. Because they needed a more high-level view of the active transports, we created a map system, where all active orders are displayed according to their current position and status.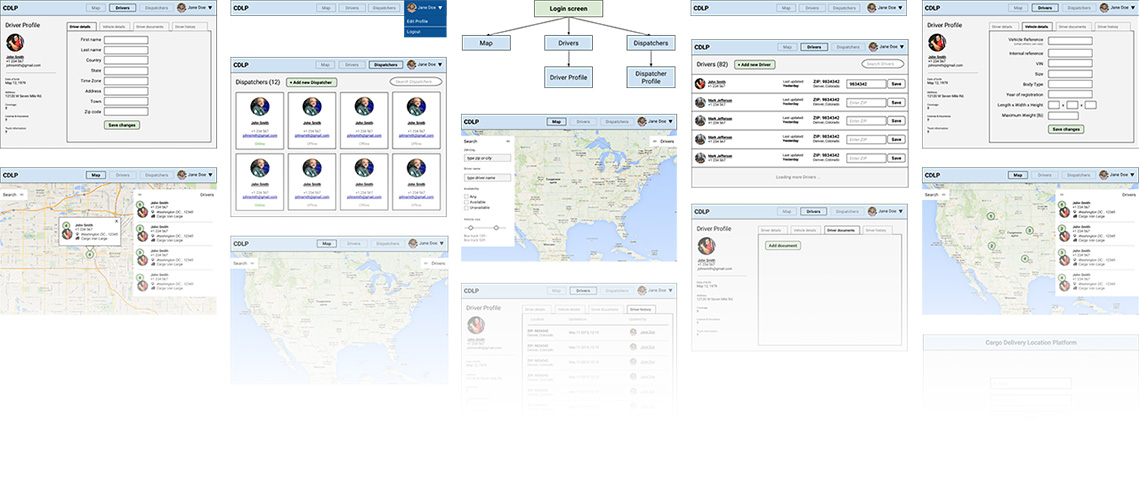 Responsive Web App
Usually the drivers are always on the road, and they can't afford to open a PC each time when they need to check or update some information for their cargo. We had to make a simple and easy to use mobile version of the platform, where the driver is able to communicate with the dispatcher only with a few taps.