Conversion rate optimization and partial redesign for belgian Tableau partner Biztory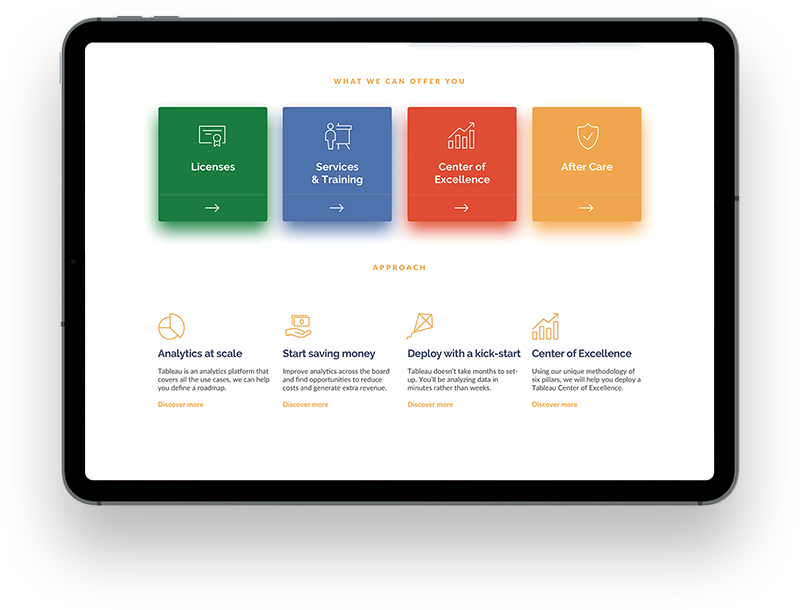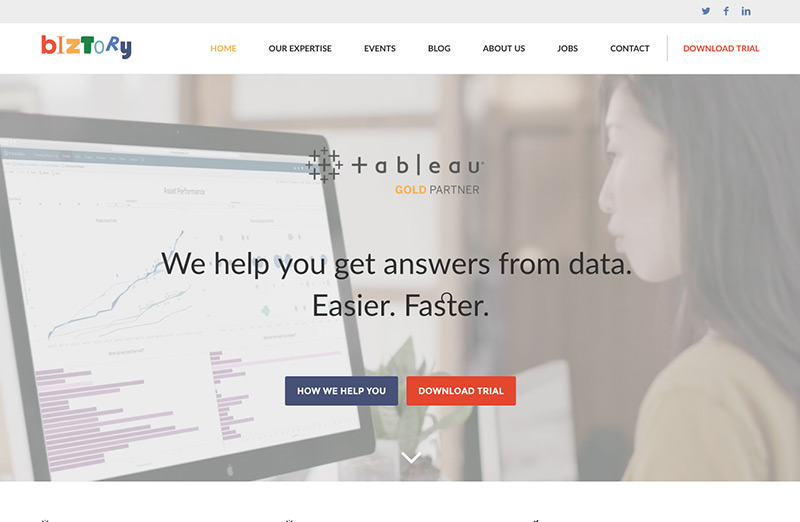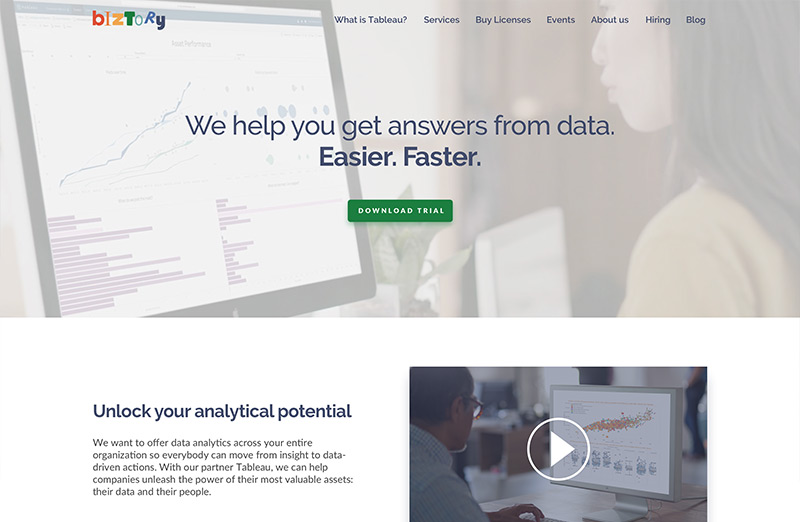 Client
Biztory help their clients get answers from data easier and faster, and are Tableau's EMEA partner of the year for 2017. They help with licenses, services, and training in a simple approach to provide better insights.
Challenge
Using their current site, Biztory wanted to do only a partial redesign to improve the conversion of their website.
Solution
We started with redesigning key pages, creating additional landing pages, and finally executing a complete SEO and online marketing strategy.
Discovery & Prototyping
Industry & Competitors research
SEO research
Clickable prototypes: Lo-fi (wireframes) & Hi-fi (final visual design)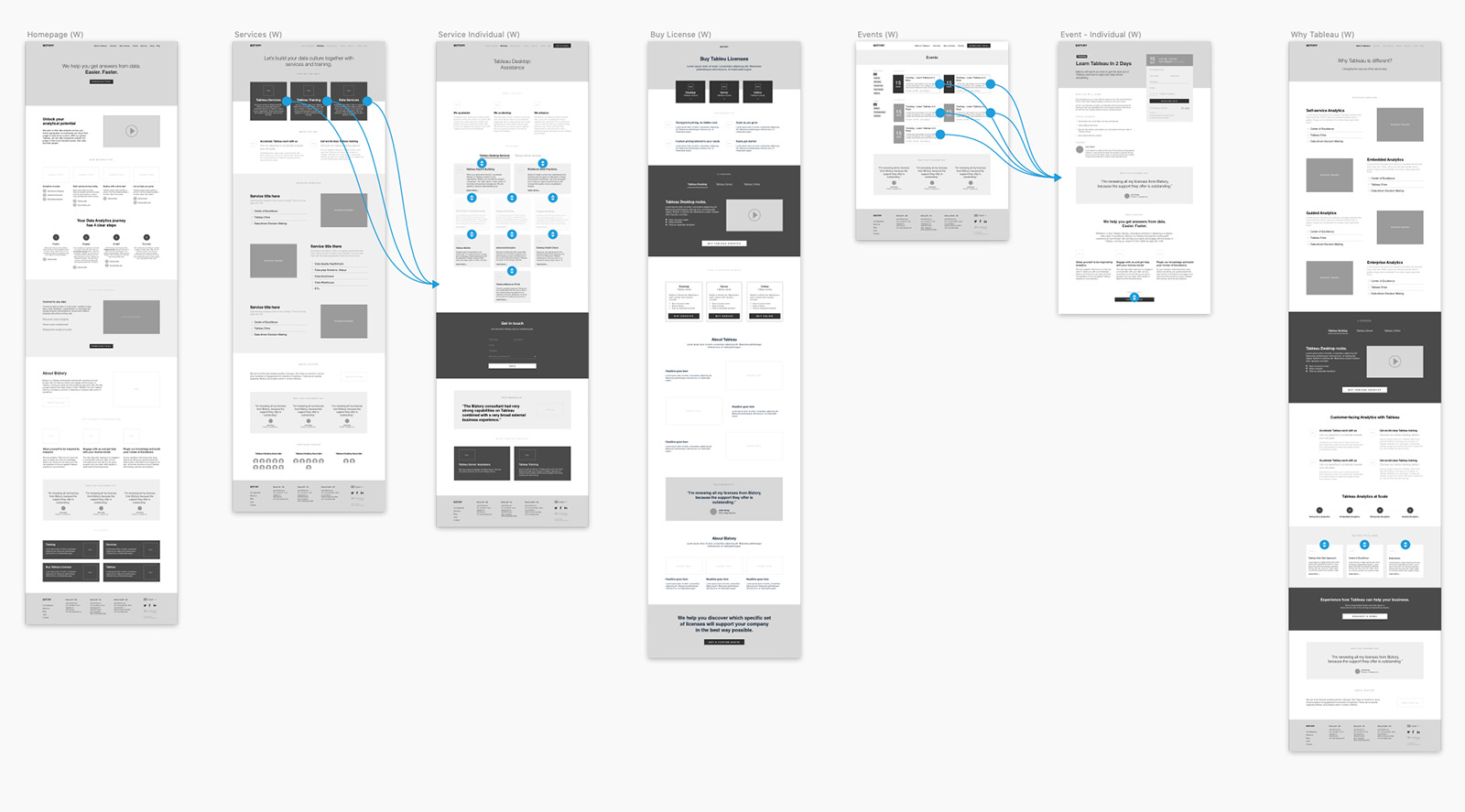 Website Design
Starting with a partial redesign can be a challenge, but we have a well-proven track record with similar projects. We came up with overall improvements for the visual style of Biztory, so that they better match the look & feel of Tableau.
As in all our work, our team utilised the best practices in B2B design such as clear call-to-action elements (lead magnets, buttons and links) and focused on simple and short user journeys.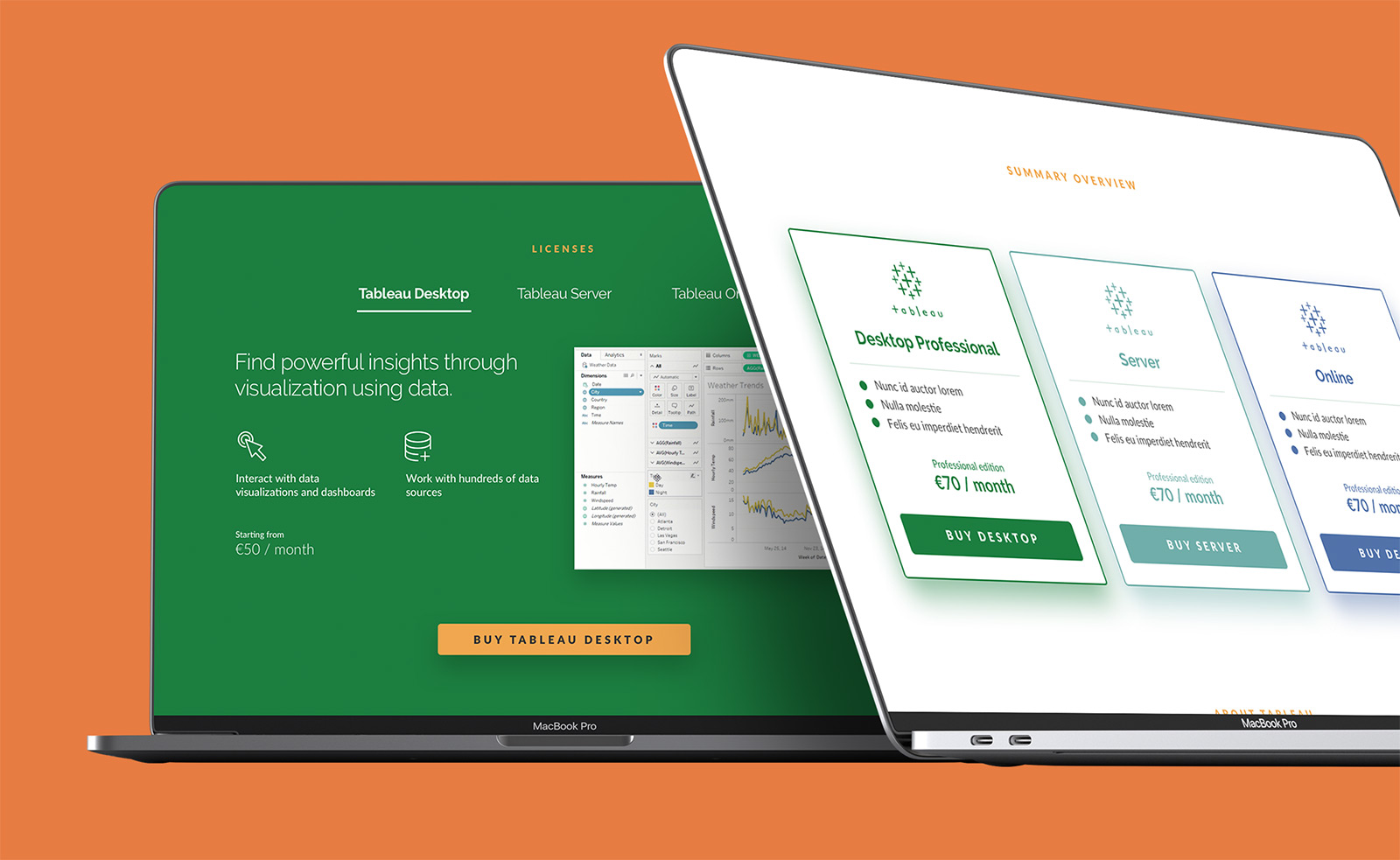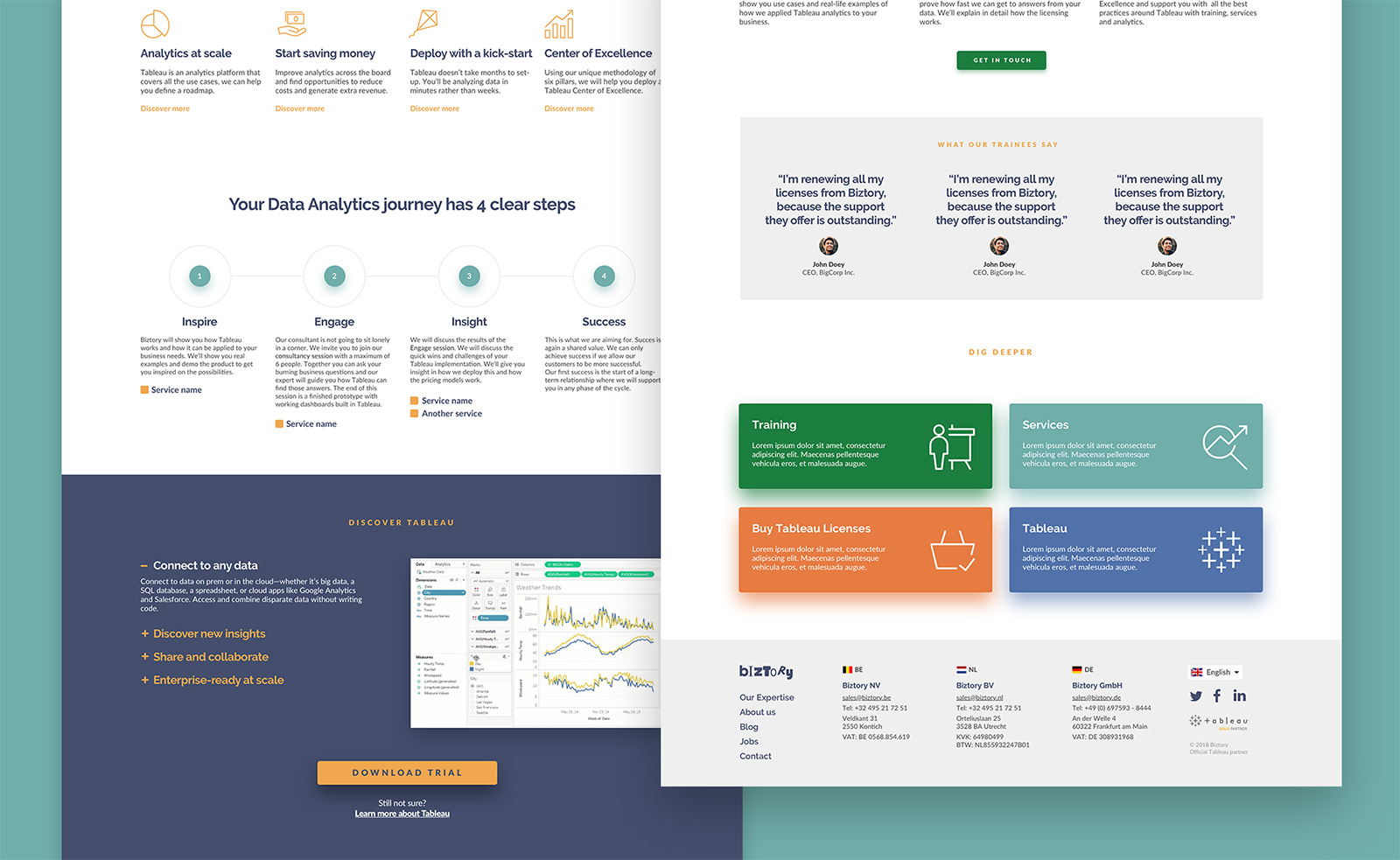 Conversion Rate Optimization
Conversion Assets Development
Multi-variate testing (MVT) for the key pages
Funnel map (buyer's journey) outline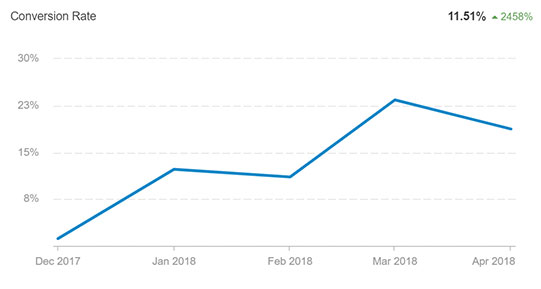 PPC
AdWords leadgen campaign re-structure and optimization
Display Retargeting and Individual Placements
SKAGs Ad Groups setup
Custom Bid strategies and modifiers
Ads Extensions and Site links